Looks like I'm losing the values of channel name variables grabbed from the desk using the @(internal:custom_Ch1_Name) command when I save a scene - This is the one you generously helped setup for me. There's a least one other function button - ch on toggle -
that seems to stop after a save too. Restarting companion fixes.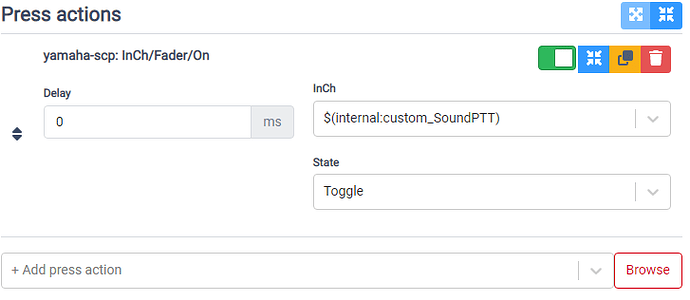 I've attached the config in case you want to have a look P91 grabs names feedback from the desk, P7, button 21 is the command that stops.
Companion 3.0.0, RCP 3.0.2